Advanced Studies, Mike Spaner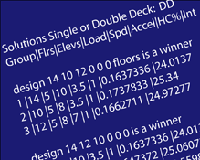 Screenshot of the Original BM Optimizer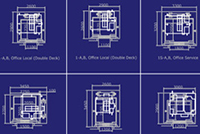 Parametric Overlay Machine+Hoistway
Mike Spaner, Principal,
ms@barkermohandas.com

Mike Spaner rejoined us a key Principal on 1 March 2019. He began his journey with Barker Mohandas in 1999 in advance of our opening in 2000, assisting with the development of foundational software tools to provide VT system design choices and insights for our Clients. He later joined us as a Principal in 2007.
As Principal from 2007 to 2009, Mike participated in the VT system design of a variety of large scale and tall building projects, including the 200-story Nakheel Tower in Dubai, Queen City Square II (Great American Tower) in Cincinatti, Marina 106 in Dubai, Al Faisaliah II in Riyadh, the King Abdullah University of Science and Technology, and initial designs for the Miami Science Museum.
Mike began his elevator career at the Otis Worldwide Research & Development Center, where he developed digital signal processing for measuring human perception to vibration, evaluated performance of elevator machines, developed electrical systems for passenger interfaces, and software to automate factory contract engineering.
At Otis he co-invented a solid state safety control design, resulting in one of Otis' most successful products. He later assisted Rick Barker at Otis World HQ with traffic studies for the Odyssey™ system, and then was International Project Manager at Otis European HQ for the development of a "machine-room-less (MRL) " elevator in response to the Kone MonoSpaceŽ. Mike was also Senior Systems Engineer for Remote Elevator Monitoring (REM).
After Otis, Mike joined Softcraft Laboratory, when he assisted Barker Mohandas in developing software tools for traffic-system planning and drawing automation. This included the development of our multi-group "optimizer" tool.
Before rejoining us, Mike was Global Director of Technical Service at Nel Hydrogen, where he managed the service of a global fleet of laboratory, industrial and energy storage products. He led a global field service operations team, in-house technical support center, the strategic growth of aftermarket offerings, and service partner network.
Mike holds a MSc degree in Electrical Engineering from Rensselaer Polytechnic Institute (RPI), a BSc degree in same from the the University of Connecticut, and 4 U.S. patents.
Résumé
Barker Mohandas, USA
Principal

Otis Worldwide Research & Engineering Center, USA & France
International Project Manager, Paris
Senior Systems Engineer, Technical Team Leader, Connecticut
Electrical Engineer, Connecticut

Nel Hydrogen / Proton Onsite, Connecticut (post-Otis)
Global Director of Technical Service
Program Engineering Manager
Principal Engineer
Senior Controls Engineer

Consultant to Barker Mohandas, Connecticut (post-Otis)
Software Consultant, Optimization Tool & Parametric CAD Tool

Softcraft Laboratory, Connecticut (post-Otis)
Senior Consulting Engineer